Trustees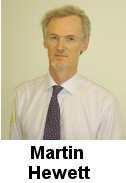 Martin Hewett is a Chartered Structural Engineer and has worked on numerous low-energy and 'sustainable' building projects. His work on conserving historic buildings and an involvement with English traditions and music have lead to deep sense of wanting to conserve our heritage and environment. Martin is currently our Chairman and Company Secretary.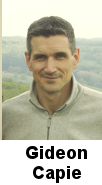 Gideon Capie has a Business honours degree and a Master's in Multimedia. He has skills and experience in finance, IT, project management, web design and people management. With a passion for sustainability Gideon brings these skills into Vision 21, acting as Treasurer and supporting the IT infrastructure as well as day to day trustee duties. Gideon is currently our Treasurer.
Peter Clegg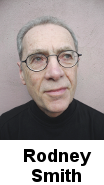 Rodney Smith is a former director of Heath Avery Architects. He was responsible for designing one of the first carbon neutral developments in the County. Rod oversees Vision 21's HR and health and safety systems and has been involved in developing our business strategy.
---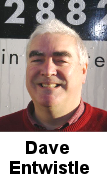 Dave Entwistle CEO, has a local authority and voluntary sector background. He has worked to protect the environment his entire career. Amongst his qualifications are a MBA in Strategic Management and an honours degree in Combined Sciences.
Brian Tuckwell, Volunteer Co-ordinator
Brian is Deputy Manager of Reclaim and he is a retired Civil Servant. It is his role to co-ordinate its volunteers, look after their welfare and to manage the shop.
Dave Twinning – Dave was a volunteer for many years and is now a Driver/Supervisor
Jan Hardman – Jan was a volunteer and is now a Part Time driver