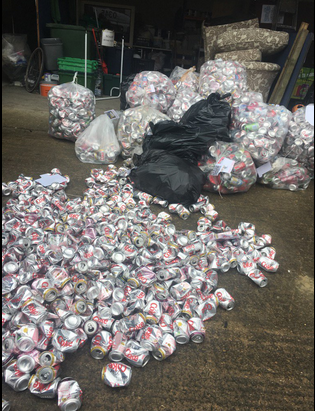 Thank you Gloscol!
Students from the Independent Living course helped to sort and recycle 67Kg aluminum 55Kg steel food and drinks cans.
Three groups of students turned up with the cans they had collected for a two hour session to learn about the importance of recycling and why we do it.
With gloves on and magnets in hand, they worked through several bags of cans.