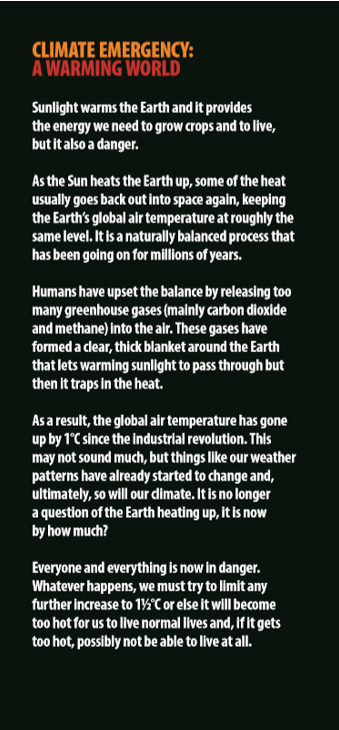 The Greenhouse Effect has been known about for over 100 years, but only now are we taking it more seriously than in the past, because the world's global temperature has already risen 1C since the beginning of the Industrial Revolution and if the world gets too hot, everyone and everything will die.
The 2016 Paris Agreement aims to strengthen the global response to the threat of climate change by keeping a global temperature rise this century well below 2 C above                 pre-industrial levels and to pursue efforts to limit the temperature increase even further to 1.5 C. This is going to be an exceptionally difficult task in tself.  Additionally. the agreement aims to strengthen the ability of countries to deal with the impacts of climate change.
It takes one CO2 molecule around 200 years to break down, so this means there can be no quick fix. It also means that if we stop releasing CO2 today there is still enough CO2 in the atmosphere to to make the world a hotter place.
It may already be too late to act, but we may still have a little time in which to do something. Governments, local authorities, businesses and the public all have a part to play in conserving resources and above all else cutting down on Carbon.