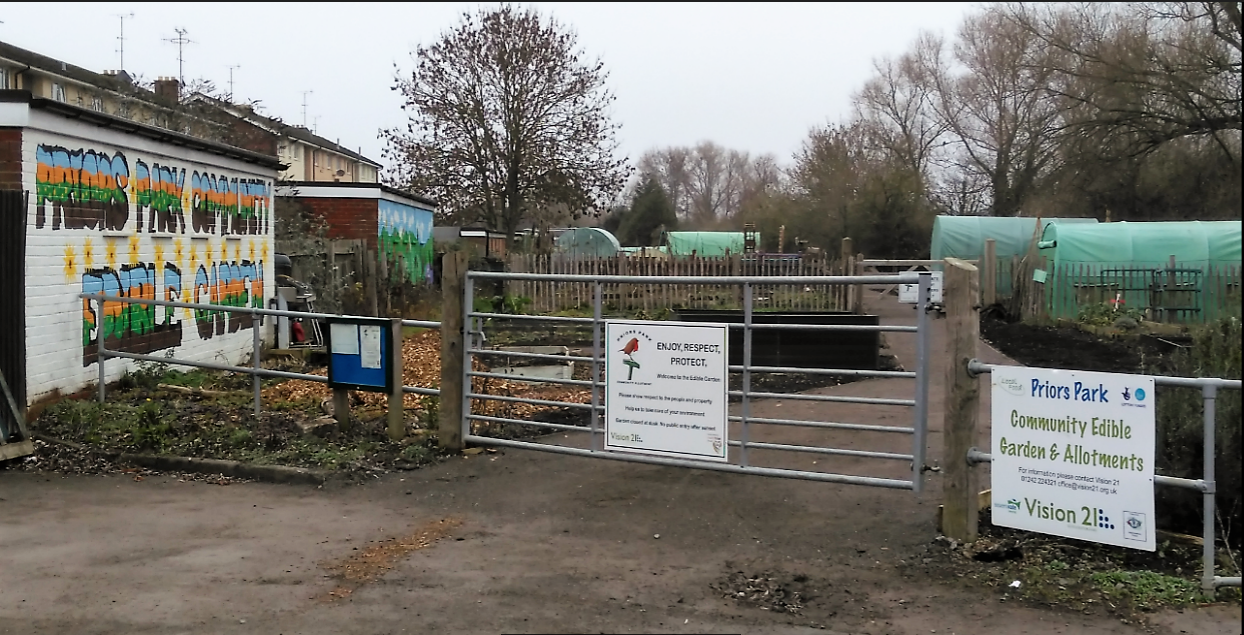 The area consists of a community edible garden for the organised sessions as well as private allotment plots that are run by a committee of volunteers. Thanks to grants from the Gloucestershire Environmental Trust, Severn Vale Housing Association, Tewkesbury Borough Council and Barnwood Trust, we have expanded the site to include 8 new plots, landscaped the site, put in a water supply and an easy access path running the length of the site.
Please get in touch if you would like to be on the waiting list for a plot or would like to inquire about a single raised bed.
18th April 2017 Volunteers from Brightsource helping move bark mulch, digging out grass and re painting raised bed. Thank you very much for your assistance.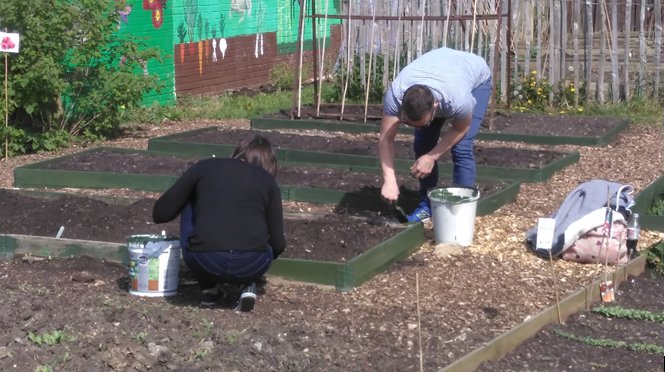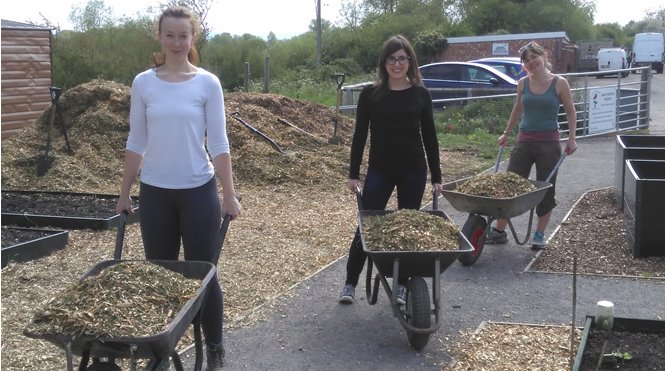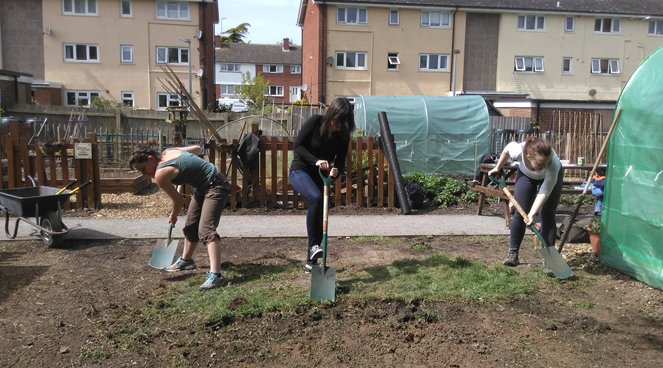 Big Thank You to Erin for all her hard work and we will miss you.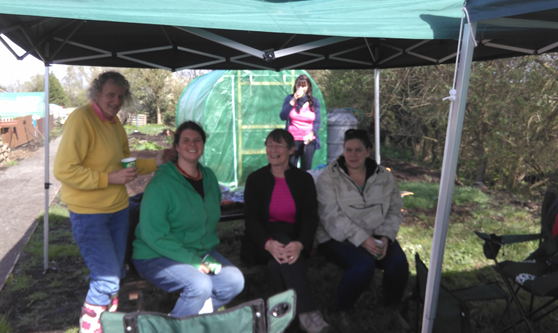 We now have two wheelchair accessible raised beds, filled and ready for planting.  Please spread the word if you know anyone that would be interested.
If you are interested in getting involved and for further information, please come to a session or contact    01242 224 321 or office@vision21.org.uk
"Volunteering down here has helped a lot with my confidence. I am very socially anxious & it has helped me mingle with people. It is helping with my back problems, mobility and general fitness" .
"I have friendly people to help me with my 2 beds at the allotments. They are very helpful and I am glad to have friends like Erin and Joy and everybody up here to help me plant all my plants".