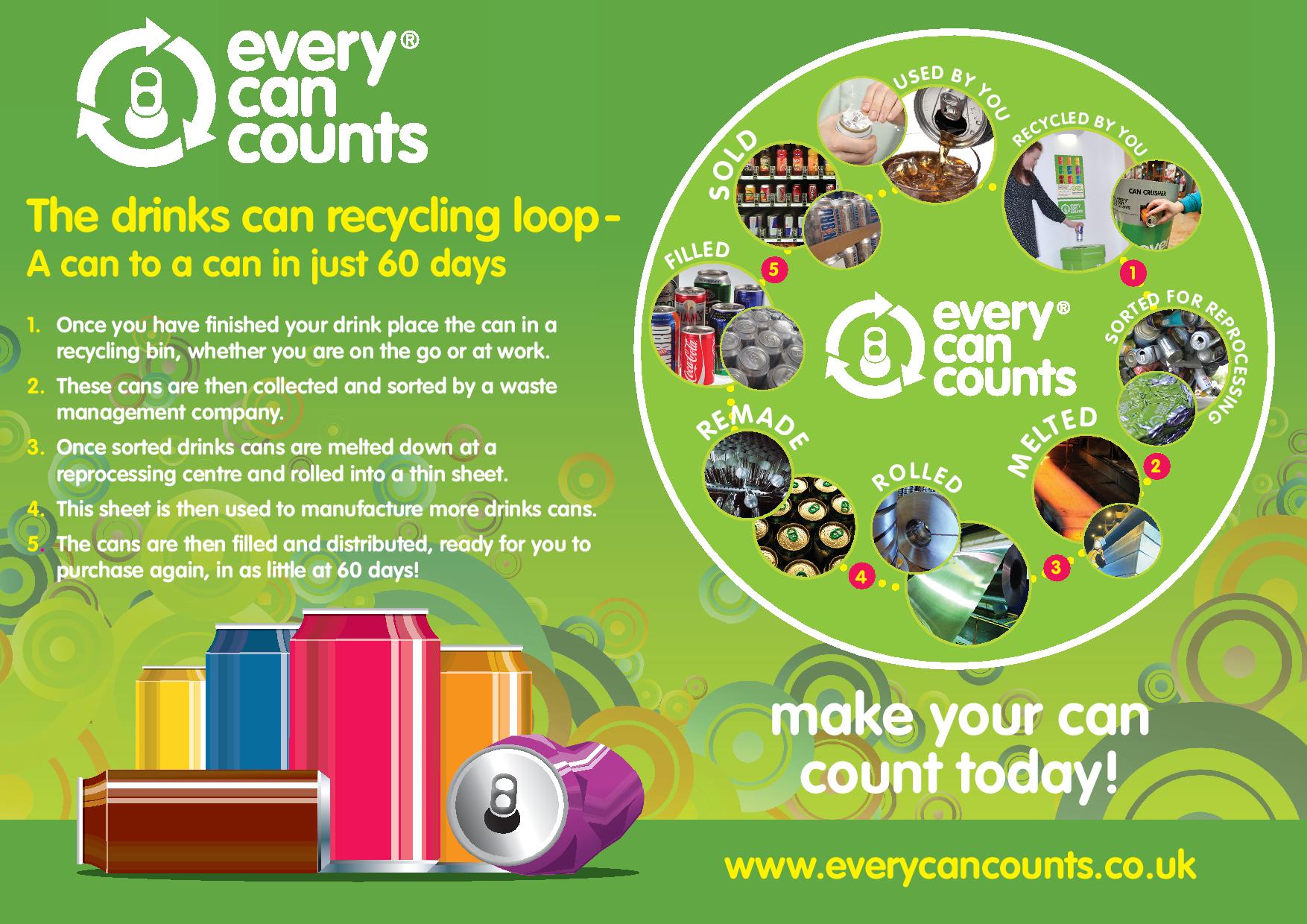 Did you know your drinks can is infinitely recyclable and could be back on the shelf in just 8 weeks time!
Vision 21 has teamed up with Every Can Counts,  an organisation that promotes recycling within the workplace.
We are currently looking for local organisations to donate their used drinks cans for us to collect and recycle.  Cheltenham Bowling Club, BrightSource, Svea, Wild Beer at Jessop House, Stagecoach Gloucestershire, Harrison Clark Rickerbys are already on board and we collect regularly.  Not only are they helping to reduce their waste costs, their staff and members are also aware they are helping not only the environment but a local charity.
Bins and bags can be provided and collections can be arranged.  There is no obligation and we would be happy to run the service for a trial period.
For more information please contact: 01242 224321 / office@vision21.org.uk